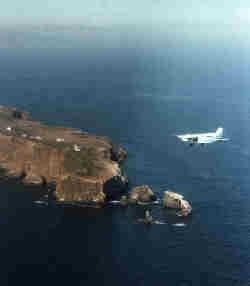 Anacapa
Full, sorry
The club outing to Santa Rosa Island via Channel Island Aviation is on September 11th. We will depart from Camarillo at 8am for about a 25 minute flight to Santa Rosa, with a look at Anacapa and Santa Cruz Islands along the way. We get picked up at about 2:30. Details at the CIA website.
Cost is $98 each. The aircraft (a twin engined Britten Norman BN2A-8 Islander STOL) has 8 passenger seats, and a 1600 pound capacity which works out to an average of 200 lbs. per person, gear included. You will экскурсии в Таврический дворец everything you need for the day, clothing, fishing gear, water, CA fishing license with Salt Water Enhancement, lunch and snacks, etc.
We will be accompanied to Santa Rosa by Gary Bulla, who is conducing our Surf Clinic at La Conchita on July 17th. Details on the Surf Clinic, an excellent way to prep for the outing are at http://cvff.org/surf.htm
If you would like to reserve the last spot, please email webmaster@cvff.org
Please include your weight INCLUDING all your gear AND YOUR PHONE NUMBER and identify if you are a CVFF member.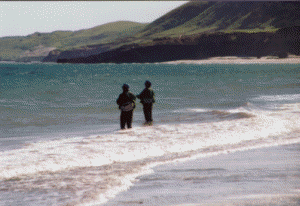 Cancellation policy (other than no show) is you get your money back less a $25 charge if you cancel before the day of the trip. Bad weather will cancel the trip and we will reschedule or you will get a full refund.
WARNING: A strain of Hantavirus has been identified in mouse populations on Santa Rosa, Santa Cruz, and San Miguel Islands in Channel Islands National Park. For more information, click here.
Photos courtesy Channel Islands Aviation